Oesper Library: Books & Journals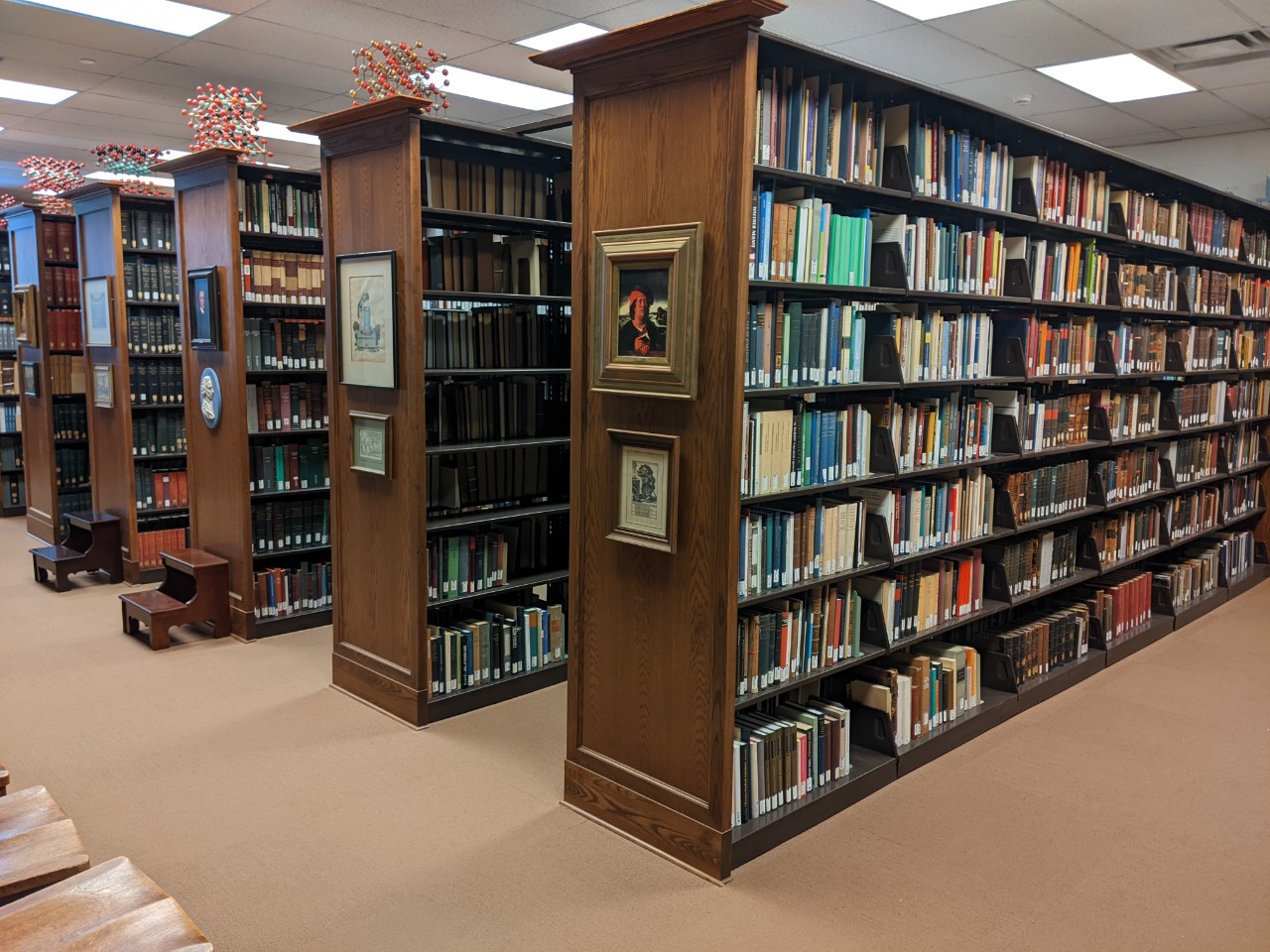 The collections contain more than 6,600 bound journal volumes, encompassing nearly 200 different titles - some dating back to the 18th century - as well as 21,000 books spanning the 16the through the 21st centuries. They include period textbooks and monographs, biographies of famous chemists, and histories of chemistry, physics, and general science.
A small selection of the rare books have been digitized and hosted in the UC Digital Resource Commons along with and the Museum Notes and Museum Booklets are also linked from the Digital Collections page.
The books and journals can be used at the library but do not circulate to other institutions.

Prized items in the books and journals collection include an anonymous 18th century alchemical manuscript and an autographed copy of the 1912 translation - by future U.S. President Herbert Hoover and his wife, Lou Henry Hoover, a fellow geologist and Latinist - of Georg Agricola's "De re metallica," the landmark 16th-century treatise on mining and metallurgy.

Pre-1850 books are housed in large, glass-fronted cases, while the remainder rest on conventional open library shelving with period oak end panels.