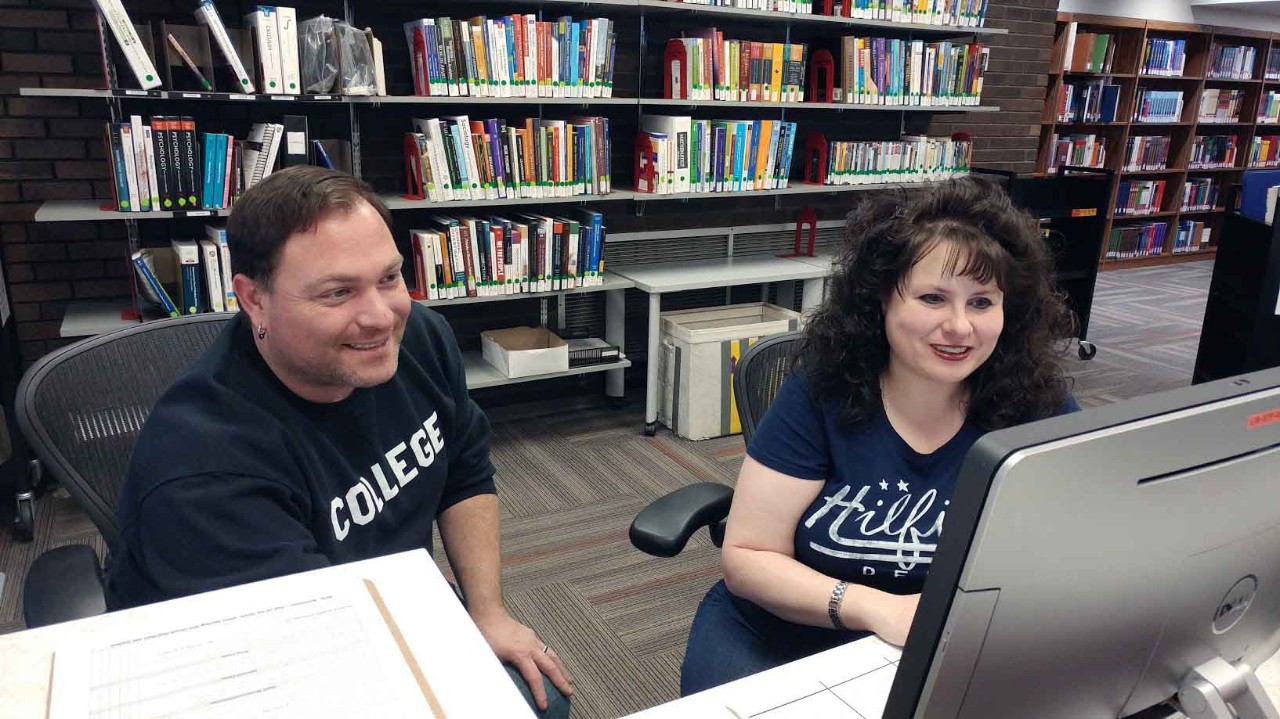 Are you interested in a flexible, supportive work environment? Can you work at least 2 evenings a week? If you are a hard-working, dedicated person willing to provide exceptional customer service, consider a job at the Clermont College Library! 
Working in the library, you can expect to get experience with:
Office & clerical work
Customer service
Bookshelving & library circulation
Technology equipment
Clermont College Library is not currently accepting applications. Please check back if you are still interested.
For questions, please call 513.732.5233 or email clermontlibrary@uc.edu.