Student Employment at UC Clermont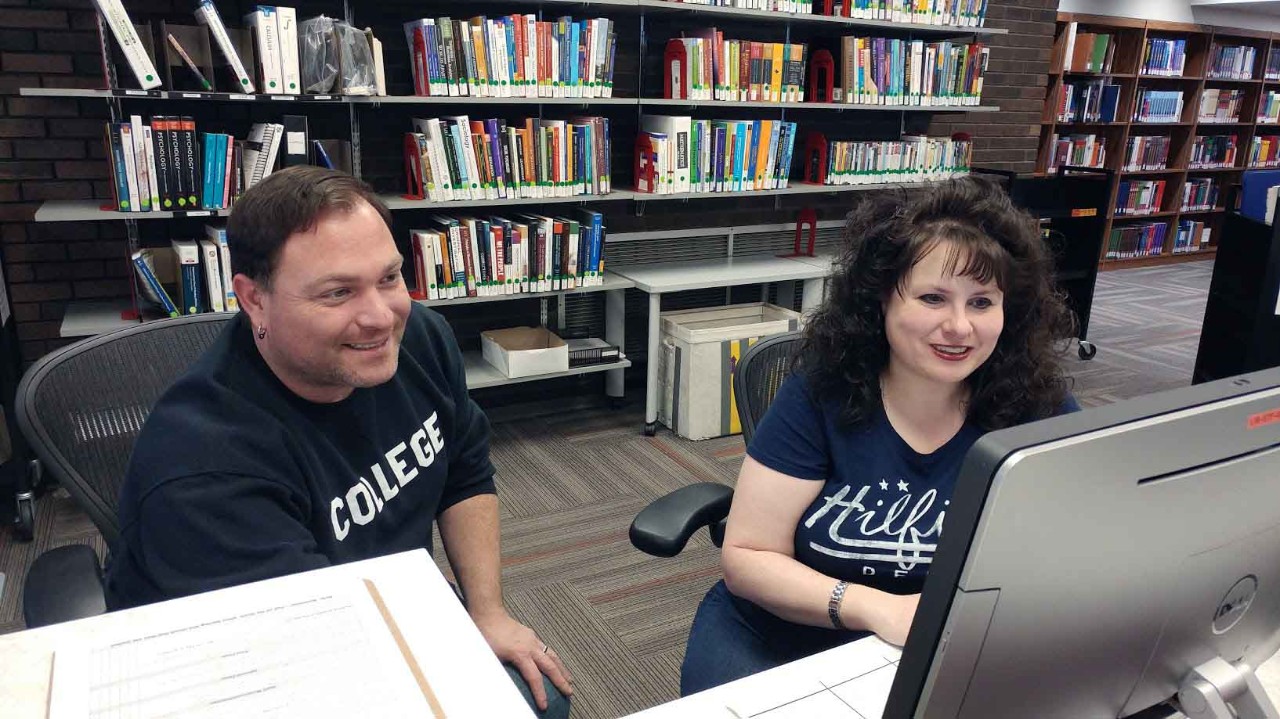 Are you interested in a flexible, supportive work environment? Can you work at least 2 evenings a week? If you are a hard-working, dedicated person willing to provide exceptional customer service, consider a job at the Frederick A. Marcotte Library! 
The Frederick A. Marcotte Library seeks positive and motivated individuals to join its team. Students with interest or experience in customer service, technology, and research will find this dynamic and inclusive work environment appealing.
Our Clermont College Library Student Workers gain experience with:

Working closely with library materials and systems
Providing quality customer service
Troubleshooting technology
Performing basic clerical tasks
Our team members gain access to storage space for their belongings, learn skills to improve their course performance, and earn recommendations for future employment. Work schedules are also made to meet your class schedule.
If you're an enthusiastic and reliable individual, we encourage you to apply to join our team.
Questions about student employment can be directed to the Frederick A. Marcotte Library Operations Manager.