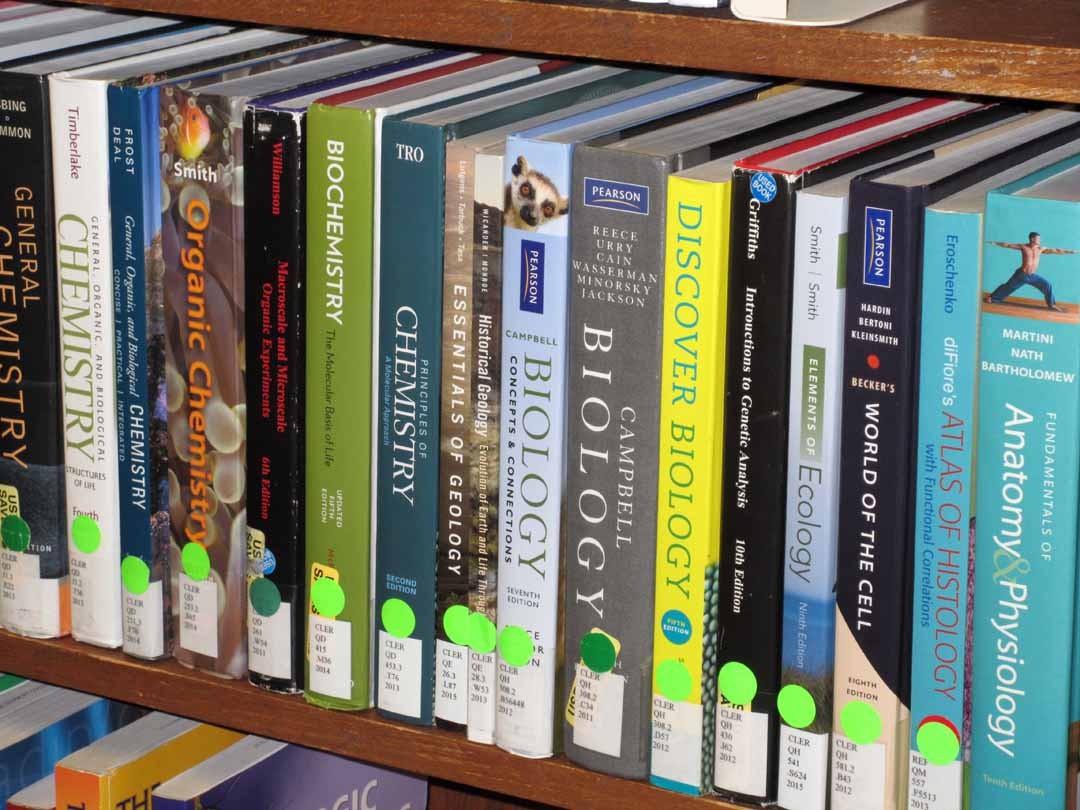 In support of the college's teaching mission and affordable learning initiatives, the Clermont College Library purchases core textbooks that cost more that $100 for Clermont College courses. Students should request the textbook at the library information desk. A valid Bearcat Card or photo ID is required to check out a textbook.
Only one copy of a textbook is purchased. If a duplicate copy is donated after the library has purchased one copy, the gift will be incorporated into the textbook reserve collection.
The library does not purchase lab manuals, bundled sets, custom editions, access codes, or loose-leaf format items.
Reserve textbooks can be checked out for 2 hours at a time.
Textbooks may be renewed if not requested by another student.
Fines for overdue textbooks accrue at $1 an hour.
If you know the book title, search the Clermont College Library's reserve textbooks list.
If you do not know the book title, check Catalyst, view your syllabus, or ask your professor.