ACS National Historic Chemical Landmark Designation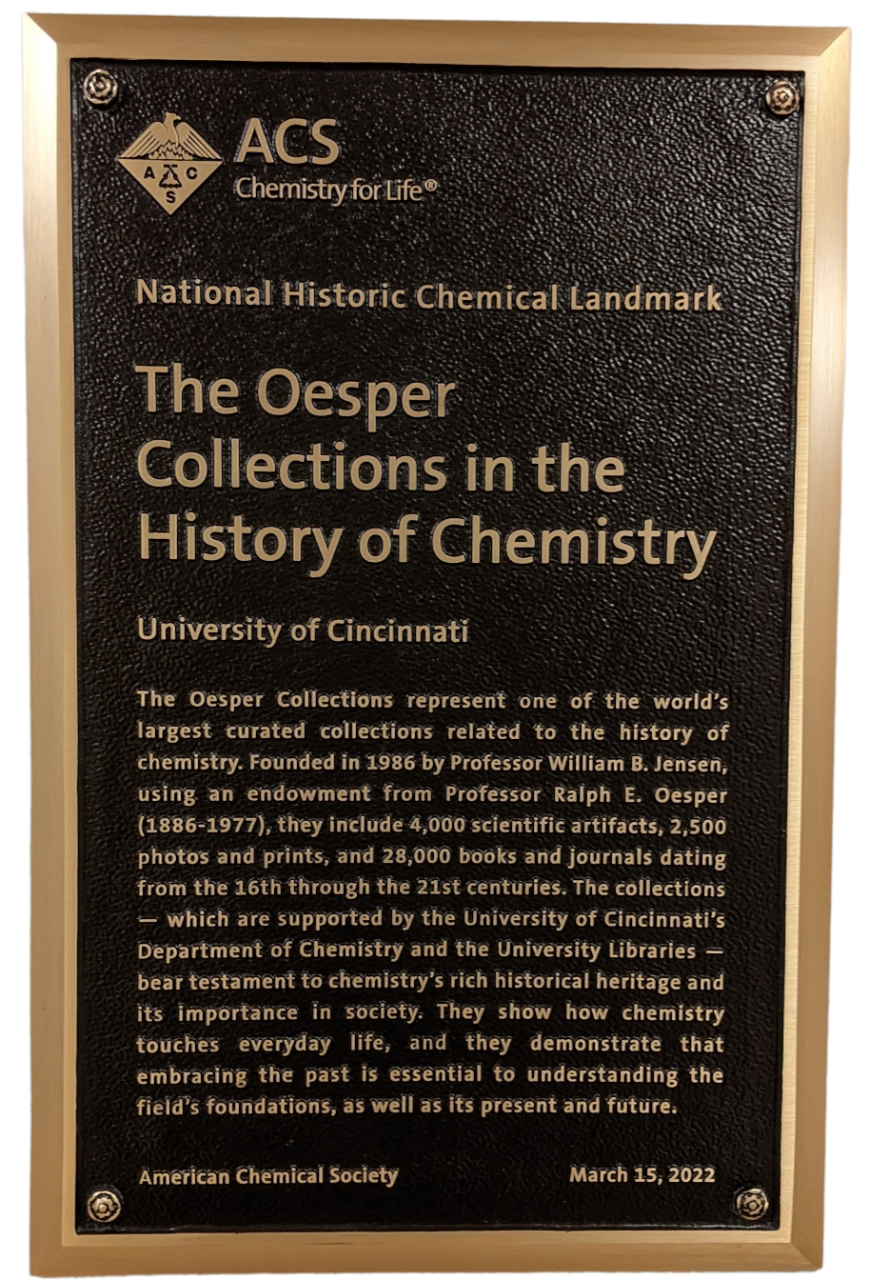 The American Chemical Society (ACS) honored the Oesper Collections in the History of Chemistry with a National Historic Chemical Landmark (NHCL) designation in a ceremony at the University of Cincinnati in Ohio on March 15, 2002. The commemorative plaque reads:
"The Oesper Collections represent one of the world's largest curated collections related to the history of chemistry. Founded in 1986 by Professor William B. Jensen, using an endowment from Professor Ralph E. Oesper (1886-1977), they include 4,000 scientific artifacts, 2,500 photos and prints, and 28,000 books and journals dating from the 16th through the 21st centuries. The collections - which are supported by the University of Cincinnati's Department of Chemistry and the University Libraries - bear testament to chemistry's rich historical heritage and its importance in society. They show how chemistry touches everyday life, and they demonstrate that embracing the past is essential to understanding the field's foundations, as well as its present and future."