Origins of the Oesper Collections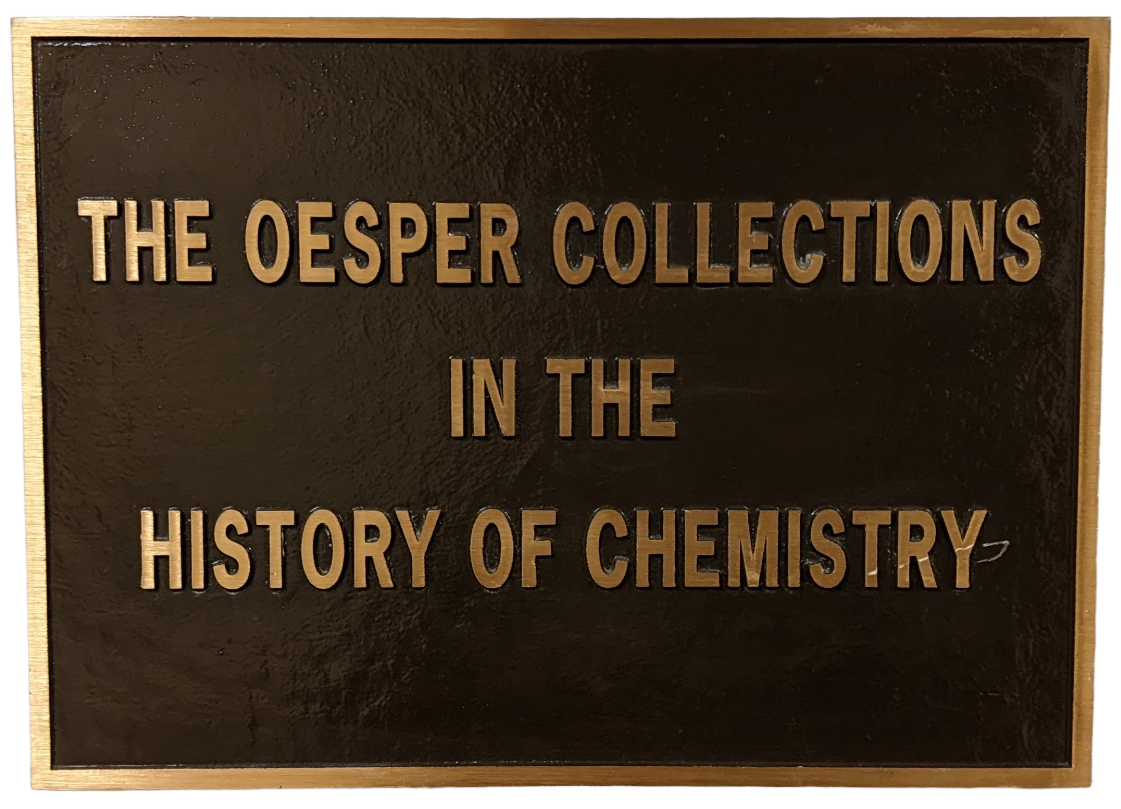 The collections are a joint project of the chemistry department and the university's library system. They were founded in 1986 by William B. Jensen, the Oesper Professor of Chemical Education, and the History of Chemistry. This position was endowed by Professor of Chemistry Ralph E. Oesper (1886-1977) to the eventual sum of $4.5 million to support scholarly activities in the history of chemistry.

Upon taking up the role, Jensen found a small collection of historically significant books and chemical journals acquired by Oesper, as well as photographs and prints related to the history of chemistry. Jensen used part of the endowment to expand these holdings. As a result, the book and journal collection now includes approximately 28,000 volumes, while the photo and print collection comprises roughly 2,500 items. In addition, Jensen contributed his own collection of antique chemical apparatus to establish a third component of the Oesper collections. This historical apparatus museum now contains approximately 4,000 artifacts.

Since 1998, the collections have been housed in two large rooms in the chemistry department on the west side of the 5th floor of Rieveschl Hall, one devoted to the book, journal, print, and photo collections, and the other to the apparatus museum, the storerooms, and a small area for restoration work.
Digital components of the collection are available through this website. The digital photo collection of chemical apparatus is available through JSTOR and the Museum Notes and Museum Booklets linked from the Digital Collections page and hosted in the UC Digital Resource Commons along with a selection of rare books that have been digitized.