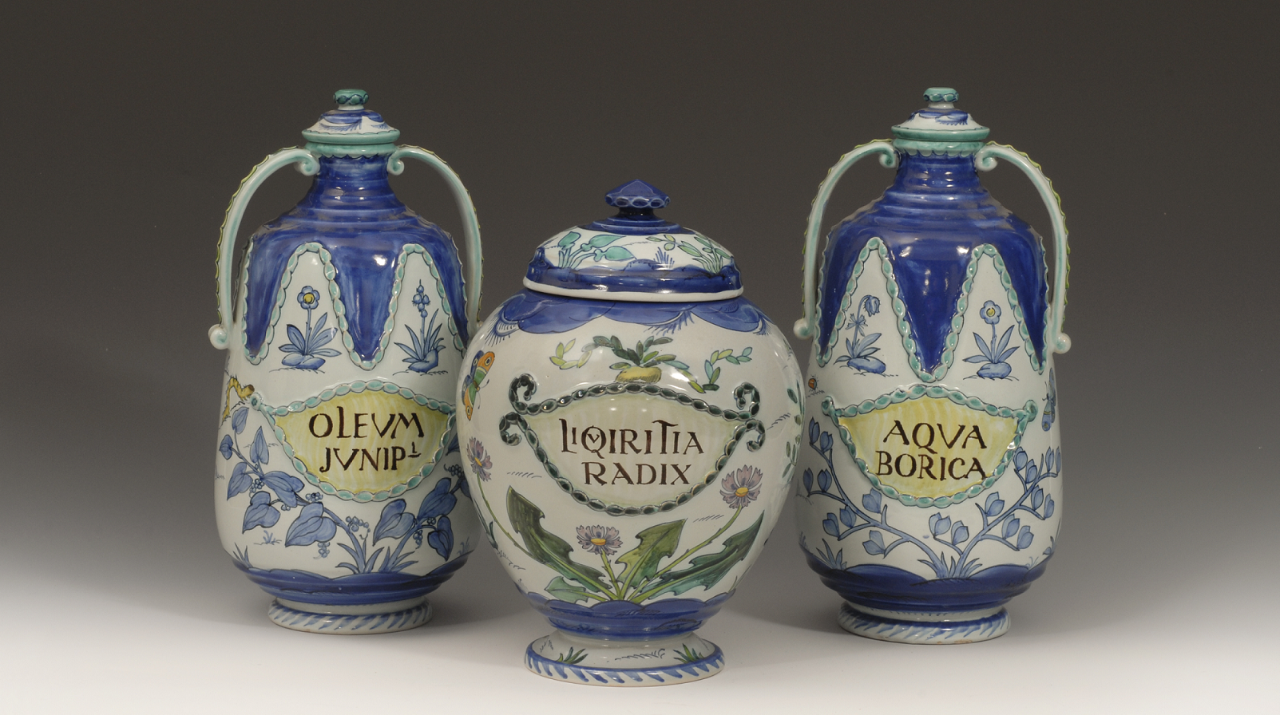 One of the most prized possessions of Center for the History of the Health Professions is the 109-piece set of Cantagalli jars. This collection, a replica of a 15th-century apothecary shop, comprises brightly colored Italian ceramics ranging in height from 3 inches to 3 feet and decorated with herbs, flowers, butterflies and caterpillars. The jars were first exhibited at the Paris International Exposition of 1899.
Dr. Martin Fischer, who taught physiology at the medical college, brought the jars to UC in 1924. He installed them in his lecture hall, to bring the spirit of the Middle Ages to his students.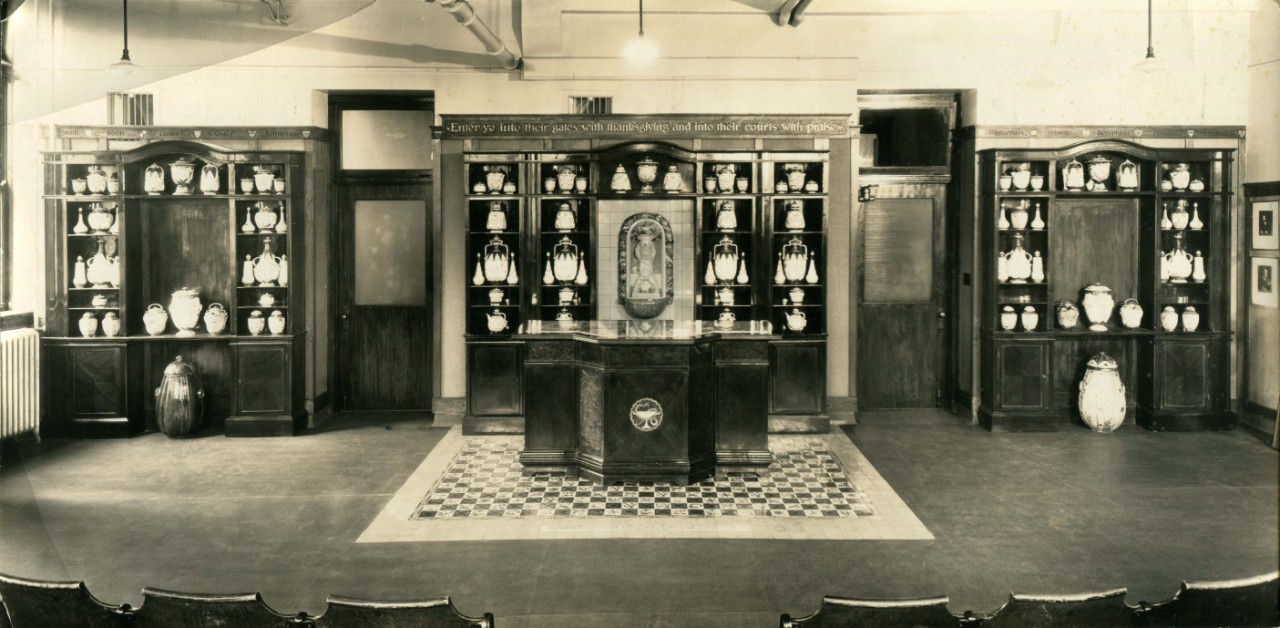 The Cantagalli kiln, founded in the 15th century by Antonio Cantagalli in Florence, Italy, produced these beautiful ceramics. In the 19th century the Cantagalli family began to reproduce 14th, 15th, and 16th century maiolica. Those reproductions themselves became collectors items. Cantagalli ceramics may be found in the Bargello museum in Florence, the Louvre in Paris, and the Victoria and Albert Museum in London.
Maiolica is Italian terracotta, a fired red clay, decorated and coated with an opaque glaze. Its origins are Arabic, and it was imported to Tuscany in the 12th century. As a hand made craft, pieces show anomalies in shape, color, and surface texture.
The Cantagalli factory closed in 1985. The Cantagalli registered trademark is a legal property of the Menegatti family.