Support the UC Clermont Library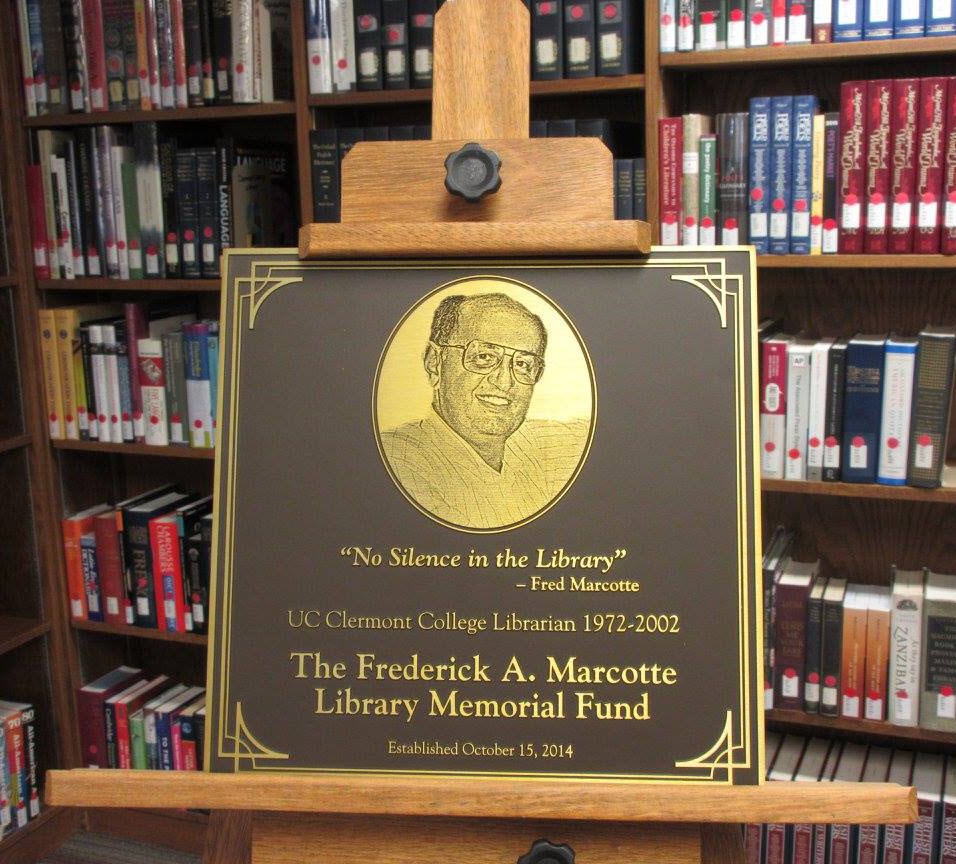 In 2003, philanthropist and founding Clermont College Librarian Frederick A. Marcotte established a planned gift to support his passion: providing cutting-edge library services and facilities for students. Today, his endowed fund has renewed our focus to create dynamic library space for student research, study, and collaboration.
The Clermont College Library supports its college community. An investment in the library is an investment in every UC Clermont student, period. Libraries remain as relevant as ever as centers for information, teaching, and academic activity and your support is crucial to our continued success.
It means so much to have the support of our community and friends. To contribute to the Frederick A. Marcotte Memorial Library Fund, please contact Jeannie Helsel, UC Clermont Director of Development or visit the University of Cincinnati Foundation online.