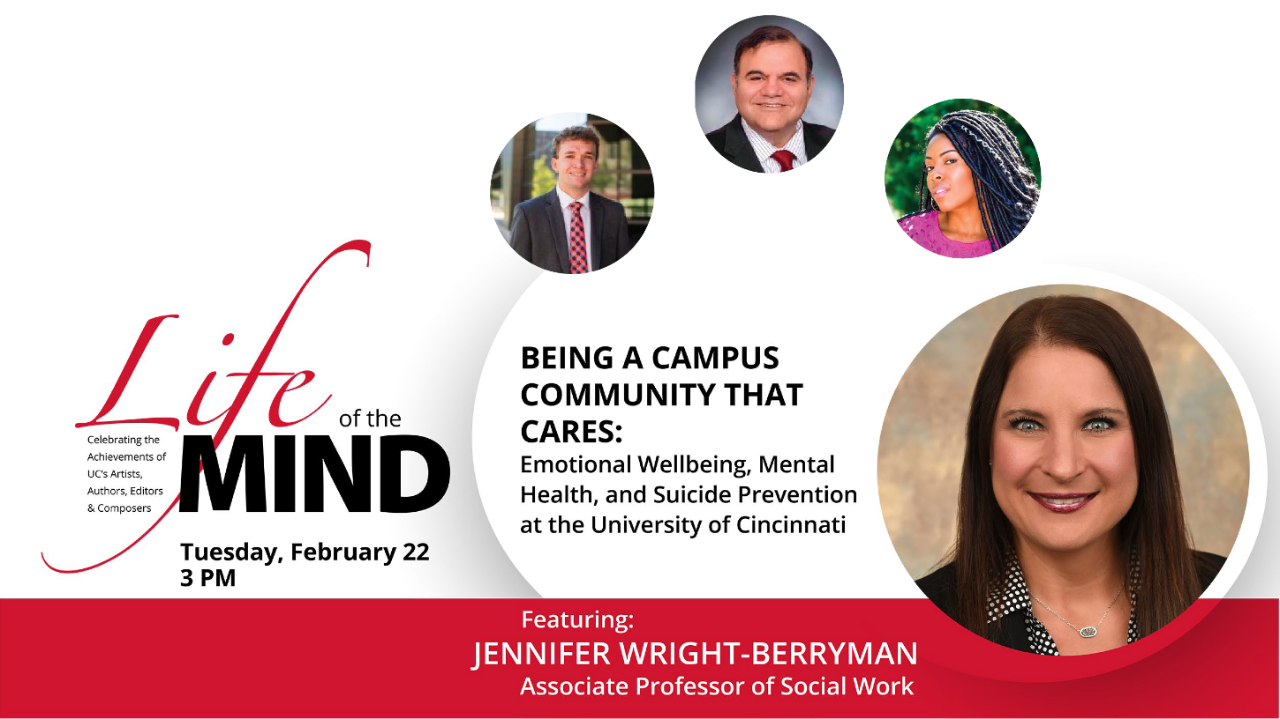 The annual Life of the Mind, interdisciplinary conversations with University of Cincinnati faculty, was held Tuesday, Feb. 22, 2022.
Jennifer Wright-Berryman, associate professor of social work in the College of Allied Health Sciences, presented "BEING A CAMPUS COMMUNITY THAT CARES: Emotional Wellbeing, Mental Health and Suicide Prevention at the University of Cincinnati." 
Following Professor Wright-Berryman's remarks, a panel of three responded to the lecture.
Calisha Brooks, mental health activist, Soul Care, LLC

Kelly Cohen, Brian H. Rowe Endowed Chair in aerospace engineering, College of Engineering and Applied Science
Xander Wells, UC student and president of Men4Mental Health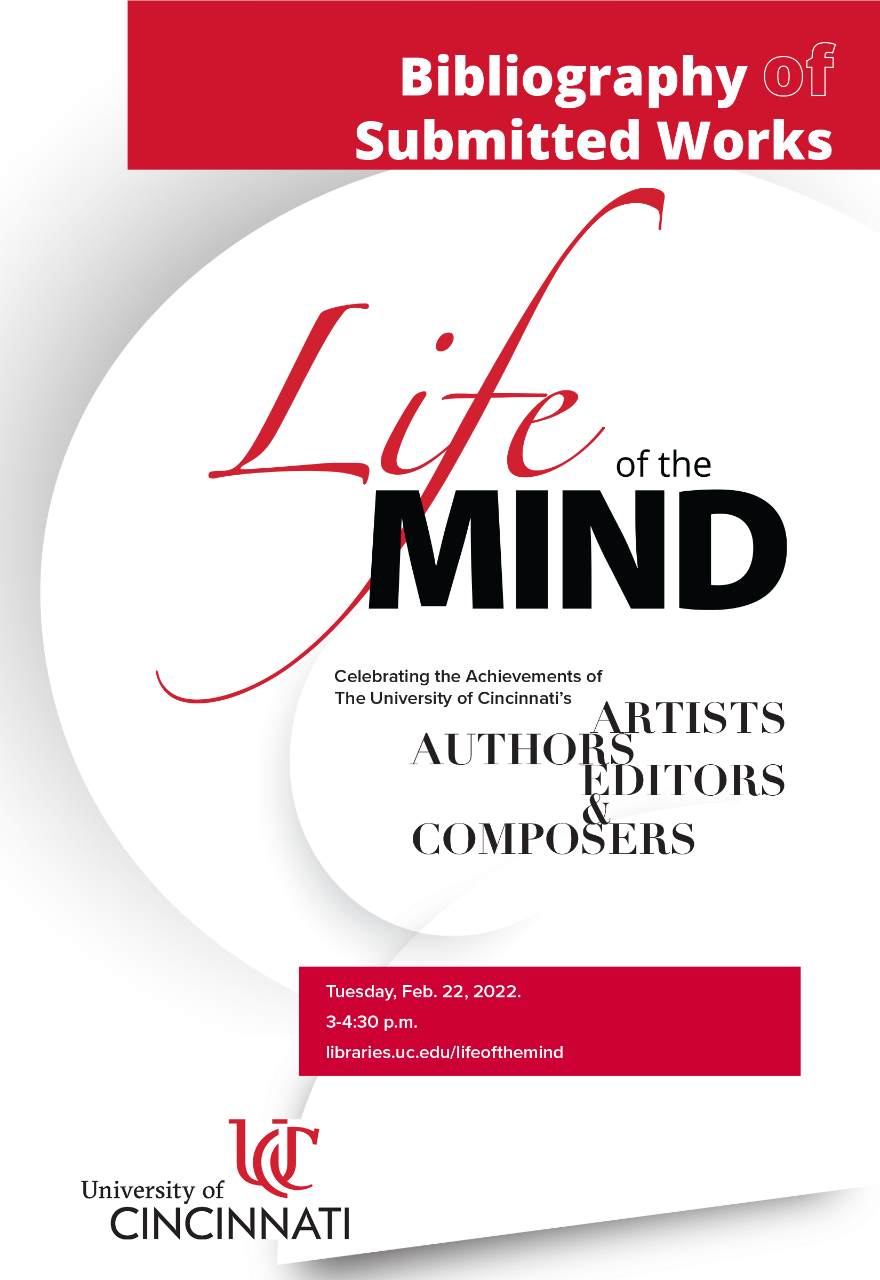 The Life of the Mind lecture series has merged with the former Authors, Editors & Composers to create one event that celebrates the achievements of UC's artists, authors, editors and composers.
A bibliography of the submitted creative and scholarly works is available online.
The bibliography includes the works of 114 UC faculty and staff representing 14 colleges and units. The 166 submitted works include research journal articles, chapters, books, and editing. The creative and performing arts are well represented with poetry, artwork, public performances, videos, music and fashion. There are solo works, as well as multiple works representing collaborations with fellow scholars both at UC and around the world.
A selection of the submitted works is on display in the Walter C. Langsam Library.

The mission of Life of the Mind is to celebrate UC research, scholarship and creative output and to foster the free and open exchange of ideas and discourse. It is organized by UC Libraries, Faculty Senate and the Faculty Enrichment Center, and is sponsored by the Office of the Executive Vice President for Academic Affairs and Provost. Members of the Life of the Mind Steering Committee are: Co-chairs Greg Loving and Xuemao Wang, Chuck Doarn, Don Jason, Rita Kumar, Heather Nester, Lizzie Ngwenya-Scoburgh, Liz Scarpelli, and Jenny Mackiewicz and Melissa Cox Norris (ex-officio).
Life of the Mind supports the university's Research2030 initiative, which focuses on two key objectives: Enhancing UC's national reputation and emphasizing the impact of UC's research enterprise. The Life of the Mind lecture creates a platform to exchange interdisciplinary research and foster intellectual conversation. The artists, authors, editors & composers exhibit and bibliography promotes faculty and staff research and creative outcomes.