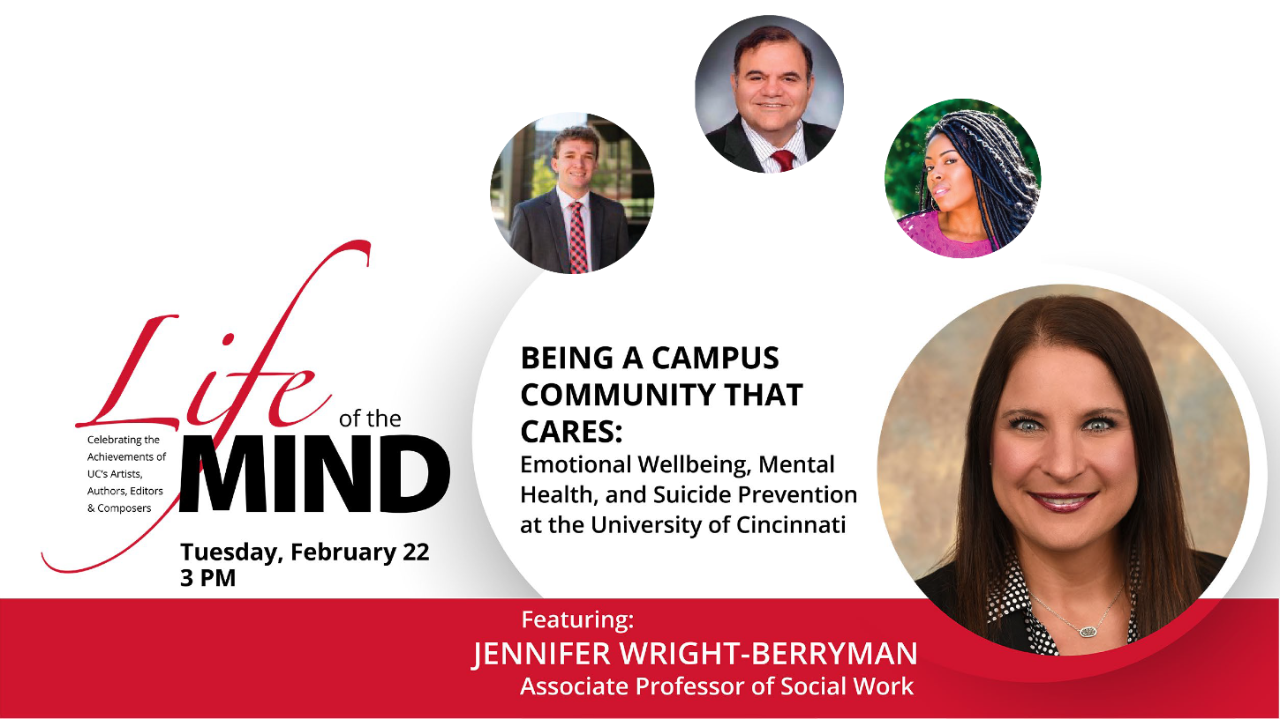 Join Us:
Tuesday, Sept. 22 ~ 2:30pm. Attendance capped at 300 people.
Online via Zoom. 
Meeting ID: 930 5268 8170      Passcode: 404824 

Life of the Mind, interdisciplinary conversations with UC faculty, will return Tuesday, Sept. 22 with a lecture by John Lynch, professor of communication in the College of Arts and Sciences, who will speak on "Remembering When Medicine Went Wrong: Lessons for Medical Communication Today."
Following Dr. Lynch's remarks, a panel of three will respond to the lecture.
Charles R. Doarn, professor, environmental and public health sciences; program director, MPH; director of telemedicine
Renee Mahaffey Harris, president and CEO, The Center for Closing the Health Gap
Michelle McGowan, research assoc. professor in the Ethics Center and Division of General and Community Pediatrics at Cincinnati Children's Hospital Medical Center & College of Medicine; graduate program director, Department of Women's, Gender, and Sexuality Studies, College of Arts and Sciences
The Life of the Mind lecture series has merged with the former Authors, Editors & Composers to create one event that will celebrate the achievements of UC's artists, authors, editors and composers.
A bibliography and exhibit of the submitted creative and scholarly works are available online.
The mission of Life of the Mind is to celebrate UC research, scholarship and creative output and to foster the free and open exchange ofdeas and discourse.

Life of the Mind is organized by UC Libraries, Faculty Senate and the Faculty Enrichment Center. It is sponsored by the Office of the Senior Vice President and Provost.

Questions? Contact Melissa Cox Norris, (513)556-1558 or melissa.norris@uc.edu.